Free Boss Pedals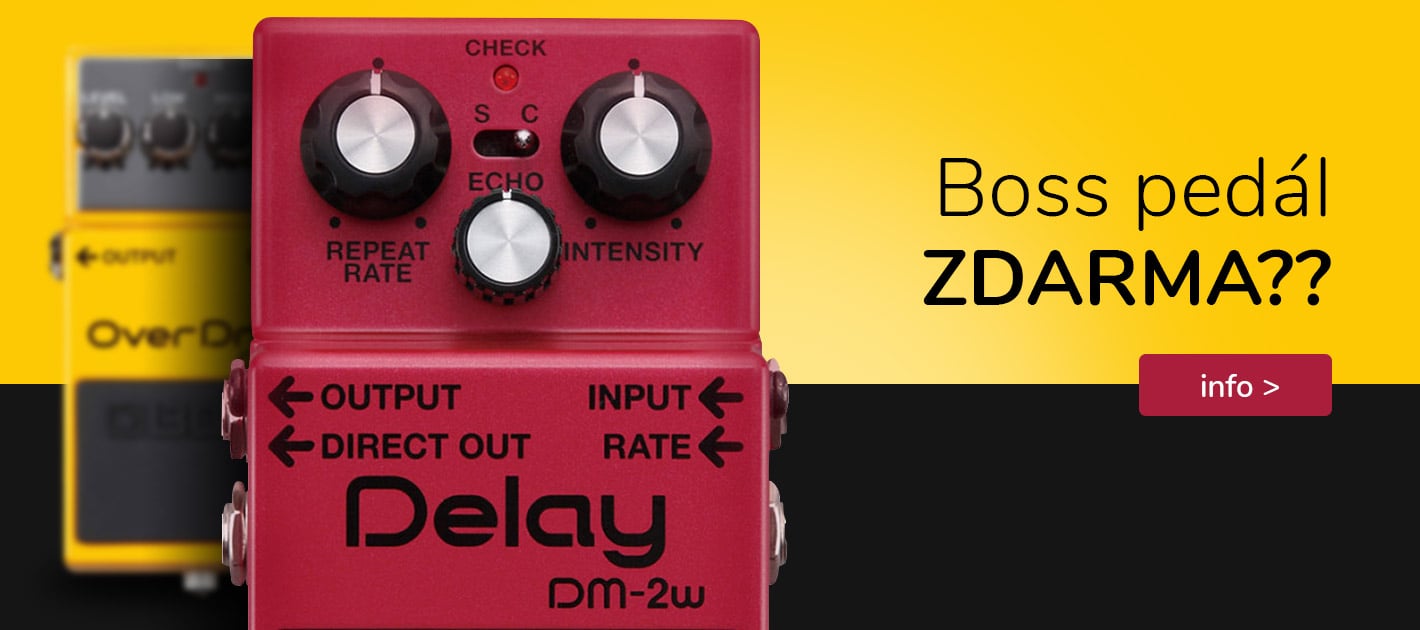 Collect Boss pedals...
... and get even more Boss pedals!
Are you a fan of the brand BOSS? Don`t forget to register your products after the purchase at Bosscollectors.com. You could get a presents in the form of badges, special edition vinyls or another Boss pedal for free!

How does it work?
1. Buy BOSS pedal(s).
2. Register here.
3. Enjoy one of the prices:
- buy 1 pedal and part of the sum paid will go to the Musicians without Borders charity,
- buy 2 pedals and get a stylish badge in the shape of Boss pedal,
- buy 3 pedals and get a colorful vinyl with records in which these legendary pedals were used,
- buy 4 pedals and get fifth completely for free. *

* You can choose the fifth pedal in the price range of the cheapest pedal from the four you have purchased.
---
* Offer is valid until 30.09.2018